City Of Skulls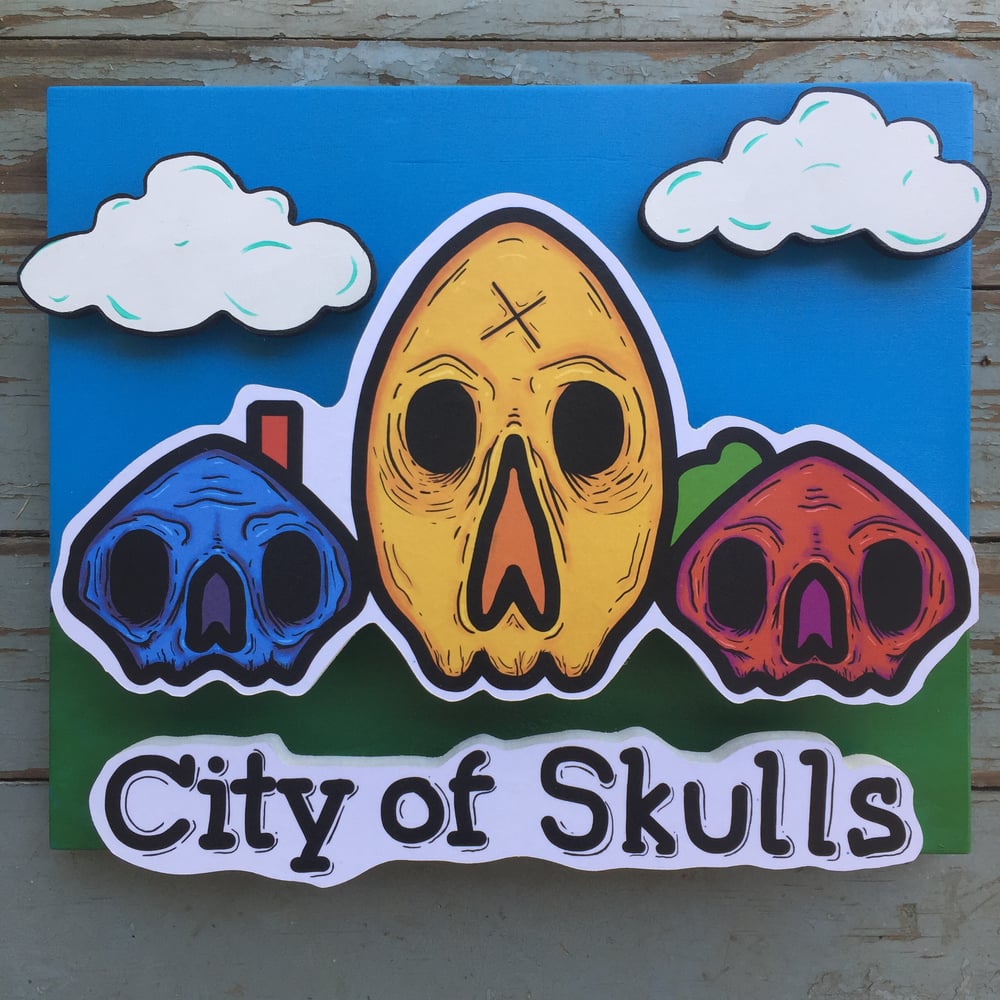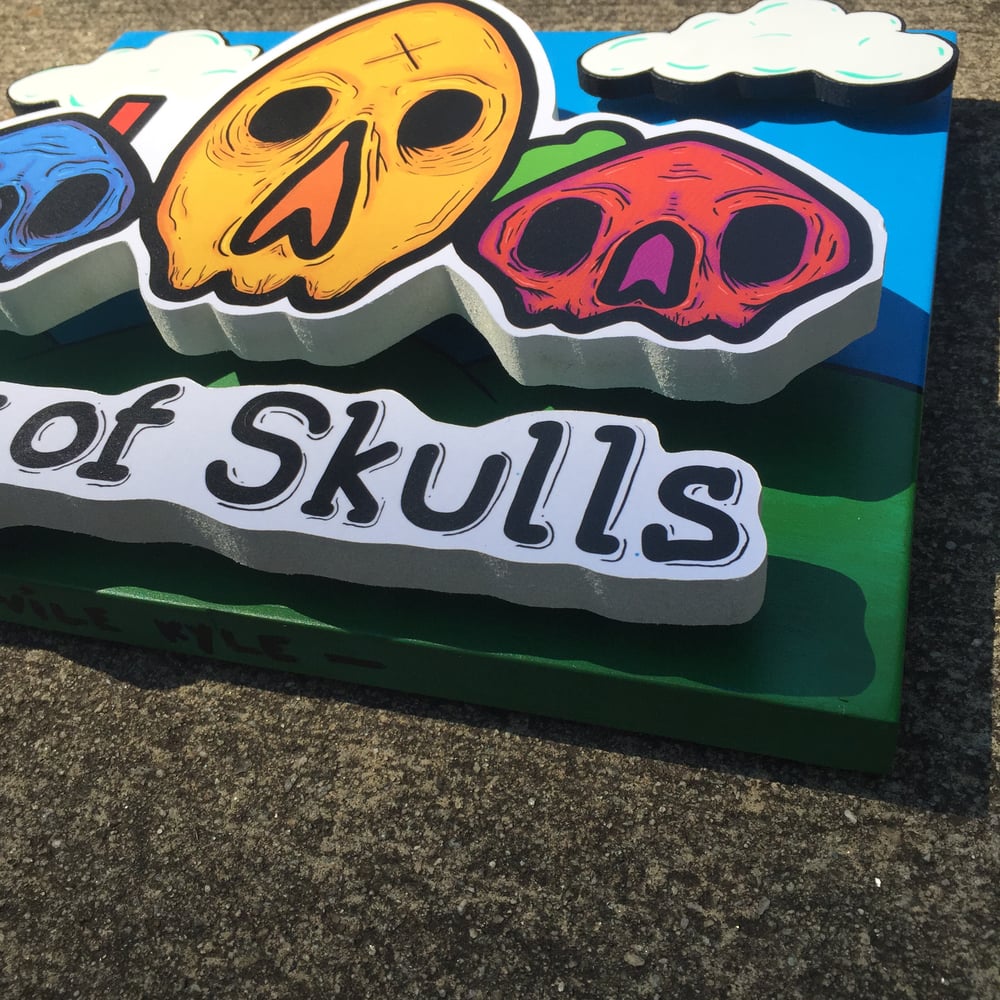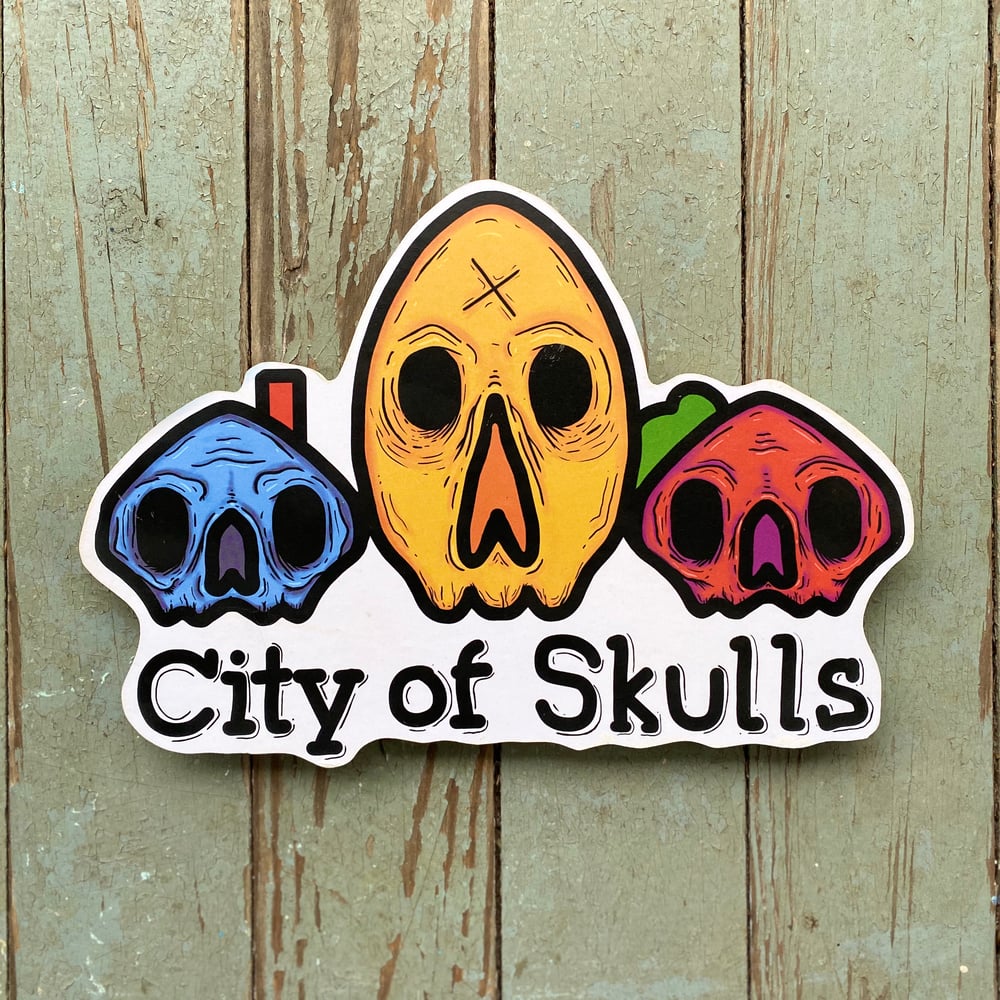 It's always greater in the City of Skulls.
Layered print on wood w/ hand painted background and clouds.
No 2 pieces ever the same!
Signed by artist (that's me)
Built-in hanger ready for your wall.
**Local (ATLANTA) pickup available. Just DM me. Save us both the trouble of shipping.
Dimensions: 11"W x 9"H x 2.5"D
Optional print on wood with no background also available for $20.